Today we put it in the hands of
Jonathan Cunningham
to interview Tyler Soverns aka Squintz aka Squincy Jones aka Rabid Child Images. See more of his work
HERE
.
With everyone talking about how good Seattle's hip-hop scene is this year, it's a wonder that less attention is being paid to one of the city's most visible hip-hop photographer's who is out on a weekly basis capturing it all. Tyler Soverns, who shoots photos under the moniker Rabid Child Images, has spent the past year and a half bringing attention to Seattle rappers and documenting the late night mayhem that makes the scene here so great. He built a name for himself not only by shooting party rappers like Mad Rad and Champagne Champagne but the crowds and wild energy of their shows.
This month, he's got an impressive photo exhibit called "SNAPS" at the Greenwood Collective that runs until the second Friday of November. It's his first solo show and features some future classic images of Seattle rappers like, Dyme Def, Macklmore, Fatal Lucciauno, and plenty more. I've always been a fan of his work and recently got the chance to pick his brain.
How long have you been shooting professionally?
I started shooting Seattle based bands under the name Rabid Child Images in April of 2008 at the McLeod residence. I shot Champagne Champagne's second show ever and they were the first band to really give me a positive response...so I'd say that's when it all started for me.
What type of cameras do you use? And do you plan to switch to something else in the near future?
I shoot with a Nikon d80. When I shoot live shows I usually use a Nikon 10.5mm f/2.8g ED-IF DX Autofocus Fisheye lens as I have found it to work out best for small clubs/spaces and creates an energy that I really love. When I shoot portraits and other things I use a Nikon 28-105 f3.5-4.5D AF Zoom, but that is only because I can't afford a better lens with a smaller aperture. I would like to get a Nikon d300 or something that is full frame. I do wish I could afford to shoot film because the chemical process of developing and printing is what drew me to photography initially, but these days it's just not practical.
A lot of your work focuses on Seattle hip-hop--and party rappers like Mad Rad/They Live!/Champagne Champagne etc. especially. What drew you to that genre the most as you started shooting?
I had just bought my d80 and wanted to try and shoot some local underground Seattle music. My friend Dave Marquis told me about this new hip-hop group called Champagne Champagne and I went to check out their show and shoot some photos. I had shot other bands before but Champagne Champagne as I said, were the first band to really like the pics I took of them and they were super supportive. The next show I shot was another Champagne show at the McLeod residence and this new group called Mad Rad played. I instantly was a fan of their music and tried super hard to impress them with my live photos of them...and I guess I did. One of the photos of that show is in the inside cover of "White Gold". I just really hit it off with those guys and they have always been homies and have looked out for me and made sure I got photo credit, etc. I feel that I got lucky by being in the right place at the right time as two of Seattle's most fun and most talented groups were starting out. I met most of the other hip hop bands I've shot by shooting at the monthly hip hop show "PHIZZ" that Champagne Champagne was putting on at the time and I really liked the strong sense of family that I witnessed and felt in the Seattle hip-hop community... and it's the most relevant music in Seattle right now.
Do you think Seattle's hip-hop scene lacked a consistent photographer that could capture it accurately before you started lending your eye to it?
Honestly I don't know. I wasn't really in the hip hop scene until I started documenting it. I've definitely helped give it a visual context.
Do you actively try to capture Seattle's hip-hop scene as a whole or just core pockets of it?
Usually I just shoot bands that catch my ear or are referred to me somehow. I don't fancy my self a journalist, I'm learning as I go. I would like to capture all of it, but there is so much! I will continue to explore the Seattle music scene because it's always expanding. Hip-hop shows seem to be the most fun and I've got a lot of friends in hip-hop groups. Also for my style of live band photography I need a high energy group that gets the crowd going and are always in motion. I can't capture energy that isn't there.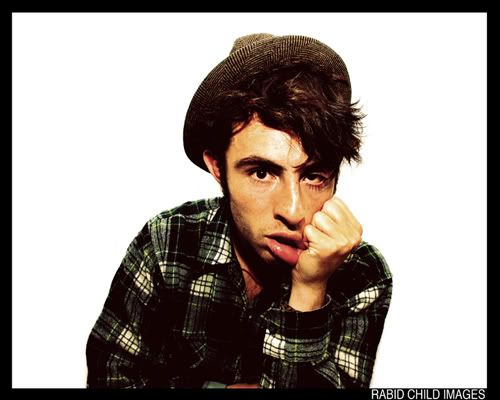 What other types of concert photography are you drawn to in Seattle's music scene aside from hip-hop?
I like a few of the rock bands that I've heard around town, like Neon Nights and the Valkyries, but the hip-hop community seems to appreciate my work more. I'm a punk rock kid at heart. Before i moved to Seattle from Indiana i was in a punk rock band for 7 years. I love all kinds of music, but I really wish that Seattle had an awesome thrash punk scene but I realize that it is not 1982 and it never will be again. I feel that small underground hip-hop shows by bands like Champagne Champagne, Mad Rad, Fresh Espresso, They Live! and also the Beats, Man are the closest thing to that grimy punk rock experience that I have found in Seattle.
I'm not real into concert pit photography, shooting national acts at Key Arena and such. I haven't done it a lot, but I've never been satisfied with my results. I like to stay in the trenches of the smaller venues because it is much more intimate.
What was it like for you to shoot the Glamour CD cover art for Fresh Espresso? Was it natural because you're all apart of the Out For Stardom team, or was their separate pressure?
P Smoov has always been one of the biggest supporters of Rabid Child Images and he asked me if I wanted to shoot the cover. I was really nervous because it was some of my first serious portrait work and I didn't have any studio lights. We had problems renting lights as none of us had the $2,000 line of credit required to rent equipment from Glazier's so I just did the best I could with what I had... a flash, a wall and two very talented musicians. My portrait style developed from that shoot and it was the inspiration for "SNAPS".
I saw the potential of Fresh Espresso and am a huge fan of all things P Smoov. When P started playing me tracks that would make up the Glamour album I knew that they were a solid project that I could be proud to have my name attached to. They probably could have had almost any photographer in Seattle shoot the album art and I was surprised and flattered that P Smoov left it in my hands. Terry Radjaw did an amazing job with the layout and that really helps.
Of all the local rappers that you've shot over the years, who would you say is the most naturally photogenic?
All of the guys in Mad Rad that aren't DJ Darwin and Terry Radjaw. Just kidding! Buffalo Madonna and P Smoov are the easiest to shoot. It helps when you have a close personal relationship with your subjects. Mad Rad have made my job easier. The camera loves them.
Is there a local musician that no matter how many times you try to shoot them, it just never comes out right?
Some are definitely uglier than others! I find that it is a lot harder for me to get good expressions from people that I don't know very well personally... and that aren't drunk. Sometimes it's a challenge to make people feel comfortable in front of the lens. I'm very casual and I just keep shooting until I get something that I am satisfied with. I never could get a good portrait of Mark from Champagne Champagne for "SNAPS" as he's just not really into being in front of a camera.
A lot of your shots capture the chaos of the crowd and the show. Have things ever gotten too crazy when you're shooting?
Since I shoot with a wide angle lens I have to be right up front in the crowd to get good shots of the band. So I'm right there in it and it's a very fun experience for me to shoot live music. The craziest show I've ever shot was Mad Rad at the Comet after they had returned from Sasquatch and had been banned from most of the clubs on Capitol Hill. The place was over capacity for sure and the crowd was insane! At one point I was pushed down and fell directly on stage, camera first. It broke the lens hood off of my lens, but it's still functional.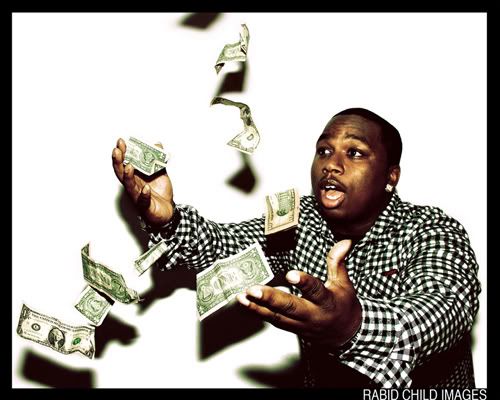 What type of photos can people expect to see in your "Snaps" exhibit?
I am primarily known for live band photography and party pics with a fisheye lens. I wanted to experiment with portrait work and prove to myself and others that i could be successful in other photographic arenas. For "SNAPS," I put away the fisheye and tried my best to produce portraits of Seattle hip-hop artists that are stripped down, honest and say something about the artist's personality.
Finally, what does it mean to you on a personal level to be putting on a photo exhibit? And what do you want people to walk away with after viewing it?
"SNAPS" is my first photo show and it is a huge deal to me. I've learned a lot and it's been quite stressful. It was a challenge to round up this group of artists and get them to come to my apartment for photo shoots. All of the prints arrived damaged two times and I didn't get the undamaged prints until a day before the show. Also the gallery caught on fire a week before the show was supposed to happen. There were a lot of challenges but everything turned out great and I feel that it is a success.
I want people to walk away from "SNAPS" feeling that Seattle has a great underground hip-hop scene that is worth documenting. I want them to see that my main goal is to support these artists because if I didn't believe in their music they wouldn't be in the show. Hopefully they like the aesthetic of the show and feel that I have captured the artist's personalities in these portraits. The prints are available for sale on my
flickr page
and will also be available on the Out For Stardom blog soon.
Thank you, gentleman.