The Stranger
didn't.
Mad Rad, The Tempers, DJ Darwin
(Comet) This just in: The Comet is a great place to see a show, particularly if the act you're seeing has a reputation for being feral. Mad Rad weren't raised by wolves per se, but they do seem a little unable to play by the rules. Their hiphop only barely sounds like hiphop. Their songs have all sorts of extra stuff in them—airplanes flying overhead, Santigold-ish wailing that turns out to be one of the guys' falsetto. They are three white guys in colorful clothes. There will be jumping around. Tables will be stood on. Things will be spilled. CHRISTOPHER FRIZZELLE"
So I doodled this for us three white guys with colorful clothes.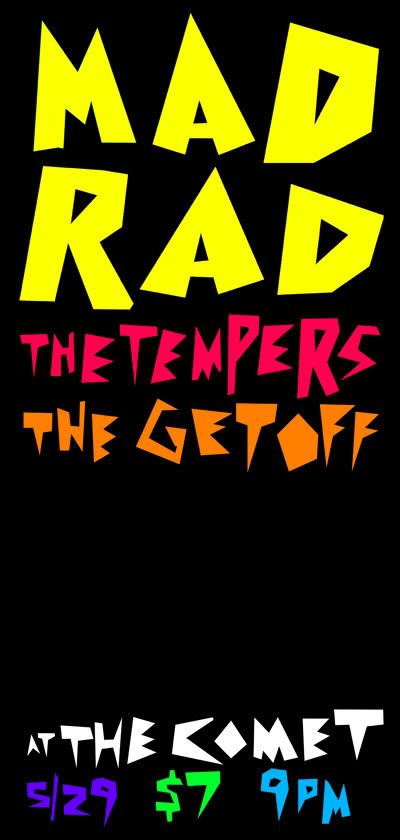 Why does all the press keep focusing on us being white?? And do they NOT see
Darwin
?!
Then onto Portland where we play with Jaguar Love @The Rotture, and then onto afterparty with
White Motherfuckin' Fang
at The Meat Factory.
So much color!! Ahh the insanity!