Hi,
I'm
P SMOOV
.
I woke this morning to coffee in my cup and the latest
stranger
in my hands.
I flipped to the music section to see a full page article on my band
Fresh Espresso
.
Needless to say I was excited to see what the great Charles Mudede would write about our group and our record.
THE ARTICLE
(click to read)
As I read, I was horrified to see that the whole article hinged on lyrics that I wrote and performed on a song called, "Something New". The problem is Mudede credited these lyrics to Rik Rude and proceeded to misquote rik with my lyrics 2 more times in this article.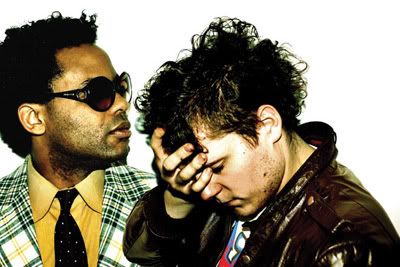 He also said that our record was "untitled" even though we repeatedly told him the name of it is "Glamour". And he said that O C Notes was in the mind movers (he isn't).
I am dissapointed at the lack of tought and investigation that went into this article. I am a huge fan of Charles Mudede, and I am shocked at how amature this journalism appears to be.
Thumbs down.
-p
***UPDATE***
I spoke to Mudede via email and he apologized for any incorrect information and he promptly changed the
online
version of the publication.
Thumbs up.
-p