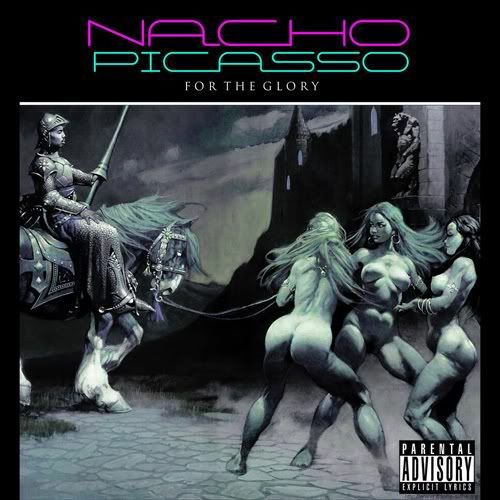 After a string of enticing videos, Nacho Picasso (BAYB/Moor Gang) drops his anticipated For the Glory, a portal into Nacho's dark side.
Without straying too far from his punchline-filled cadence or hard-on-a-bitch philosophy, Nacho delves into heavier topics that are at times depressing, but always with flashes of an iced-out grin in between, a reminder of that lighthearted cleverness we love Nacho for.
Nacho opens with "Bad Guy", stating his lack of moral responsibility, rubbing it in even harder on "Burn Bridges," admitting that his evildoing comes at the cost of his relationships: "I burn bridges/ I trade all my friends for ends, I'm so frigid…" He also has something for special interest groups: "Sweaters" for the inkheads, "Marvel" appealing to stoners and comicon nerds alike.
Part Gothic, part mythical, the entire album has a cohesive sound, produced entirely by
Blue Sky Black Death
and Raised by Wolves, with the exception of a single track produced by long-time collaborator and now 1/7 of 9th Wonder's Soul Council, Eric G.