This is my friend Solace. He is a really awesome cat that is about to take over the urban art world. He's had tons of shows around town and this Friday has his VERY OWN UPPER PLAYGROUND SHOW! I heard that this show will be going to the Portland and San Fran stores/ galleries as well. This Friday's opening reception is at the Upper Playground store on University way and I will be there. I'll Probably bring my camera and take a few snaps as well.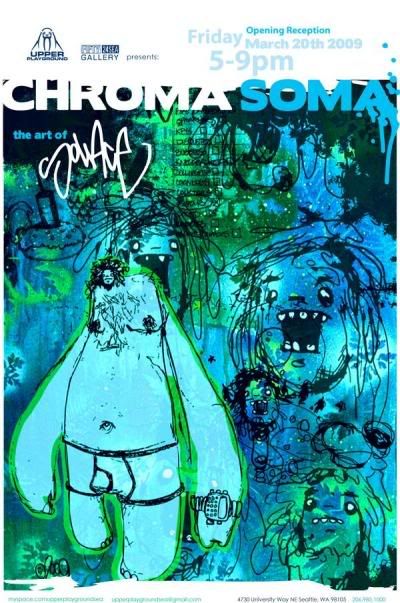 He also does some pretty rad 3D stuff as well (like this custom munny doll with the worms!)
you can see more here:
www.myspace.com/solacewonder
Upper Playground - Fifty 24SEA Gallery - Friday - BE THERE!!