Darwin
has put together a real chill mix of Cumbia tunes for your listening pleasure. While he is sampling from Primo and Tribe, he is also mixing in some of his favorite Cumbia tunes of the past year. This mixtape is great and if you don't put one up in the air while this is on, you are wydin'.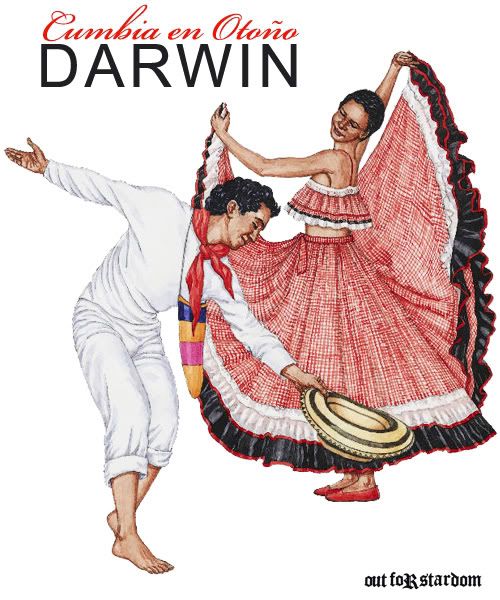 CUMBIA MIX FALL 09 by Darwin206
El Remolon - La Bonita
Chancha Via Circuito - Cumbia murguera
Axel Krygier - Cumbia Tucumana
Darwin - Premier Dinosaur Concentration
Princesa ft. Rancho MC - Conla misma moneda (Chancha Via Circuito Remix)
Darwin - We've Got The Cumbia
Fanua - Paralelismo Style
Dj Negro - Texas Border Crunk
Lulacruza - Soloina (Alex Pasernak Remix)
Animal Collective - My Girls (El Remolon Remix)
Uproot Andy - Brooklyn Cumbia
Freakstailers - Cumbia Kamisama
Air - Sexy Boy (El Remolon Remix)
Alborosie - Kingston Town
You can also download the mix
HERE
.