Go cop something on the cheap. I got mad love for these guys. To bigger and better things, gentlemen!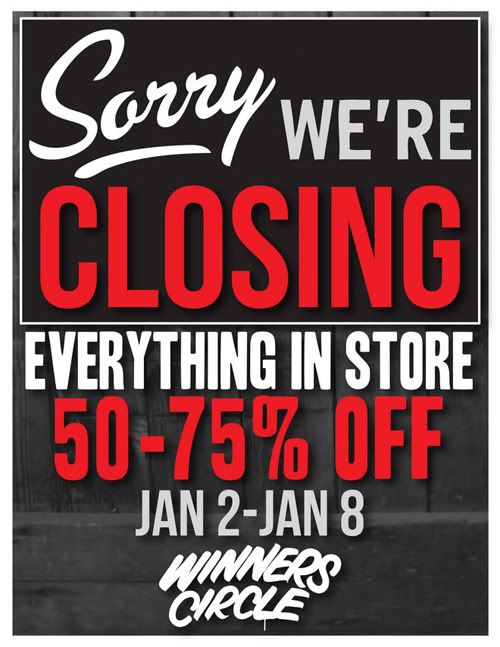 "We are inviting you to the closing sale for our Capitol Hill location.
The Winner's Circle
is not going out of business but rather expanding and opening doors to incredible new opportunities! We have been growing our brand and presence over the last 7 years and are eager to offer the Winner's Circle across the country and even more exciting around the globe. Riding the great success of the Winner's Circle Workshop Portland we did last month, WC will continue to tour the country with great art shows and awesome WC products in our favorite city's."