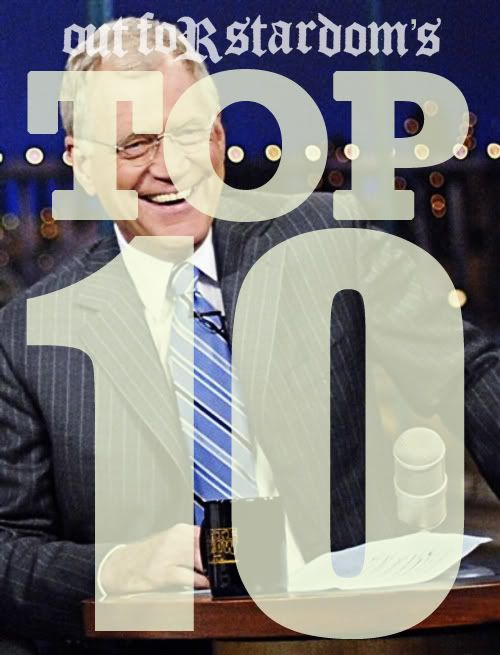 So for my top 10 list of 2009 I was going to put up a list of my favorite top 10 lists, instead of outsourcing to others, I felt it best to keep it in family and use the material we have given you. This blog really didn't start up unitl March, so I am going to pick one favorite from each month.
These are my Top 10 OFS blog moments of 2009:
March:
White Fang - Space Gemz
The first official OFS blog post is a short gorgeous video from our homies in Portland.
April:
Mandilla art
. Homegirl really stepped her game up this year working all sorts of medias using painting, photographs, and other things I can't even explain.
May:
Mad Rad Sasquatch Video
It was a great summer for everyone, and Sasquatch was a true highlight. Check the
photography
if you don't believe me.
June:
"After The Lights Go Out"
P Smoov filled the blog this year with exclusive hard drive downloads, mesmerizing solo songs, and a plethora of remixes. This slow jam is by far one of my favorite songs this year.
July:
Rabid Child @ Block Party
Squintz had one hell of a year taking photographs of everything we were involved in.
SNAPS
was definitely a huge show for him and a chance for the community to embrace one of the city's best photographers.
Block Party
was fun.
August:
The BEARD OFF
. Could you ask for a better summertime event? Sir Thomas Gray & Terry Radjaw going head to head in basketball for the beard? Jesus, there was more
press
there than at the '79 Sonics title run. And my face still looks good!
September:
Mike McGinn
September was a month where the mayoral voting season was in full swing. Mcginn had OFS' full support and really tried our best to help raise political awareness. The love was given back when he introduced Mad Rad at
Zombie Apocalypse
.
October:
Winner's Circle collabs
. Has been a great year of collaborations with Winner's Circle from
OJ
to
Sharks
to
Champagne
. My favorite was still the exclusive
download, video
, &
tee
that Fresh Espresso did with WC.
November:
Fresh Espresso dropped
"Big or Small"
with Stephan Gray & P Smoov dropped
"Face Scrunchers Vol. 1"
It was a huge month for Fresh Espresso and with back to back releases like this, how can you not be
thankful
?
December:
Go! Machine
Game over right? What better way to celebrate the year that was 2009 with all of your favorite friends?
It
.
Was
.
Epic.
Needless to say, there were many many things going on this year for
OUT FOR STARDOM
and we are glad you have been apart of 2009 with us. Raise your
Diamond Pistol
into the new year because we haven't even started yet. Thanks for all the love and support from friends, families, blogs, and everyone from Seattle to New York with all the in betweens. OFS!