One thing I love about being on tour is the amount of time I have to myself to listen to music. During the three weeks we had with
Mash Hall
, I can tell you that we all were playing our favorites, our own music, and stuff that isn't even out yet.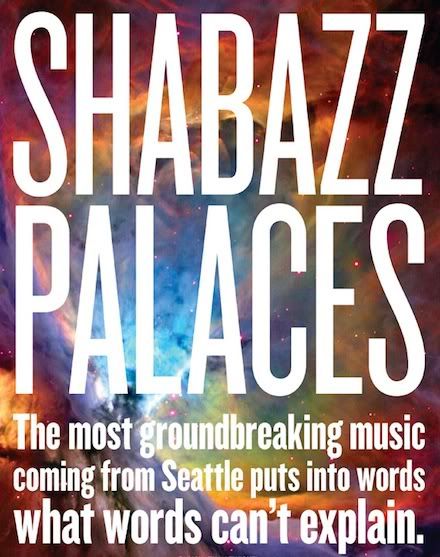 The new
Shabazz
record definitely struck a chord with everyone in the van. I don't know the name of the song, but while driving, Darwin played one song like 8 times in a row. It's great to see the love these two have received and it's much deserved.
Black Up
, the band's debut on
Sub Pop
, comes out June 28. Check this great cover story about Shabazz in this month's addition of City Arts
HERE
.
Here is "Lost Foundling" a song they dropped about a month ago for your listening pleasures.
Shabazz Palaces - Lost Foundling by subpop