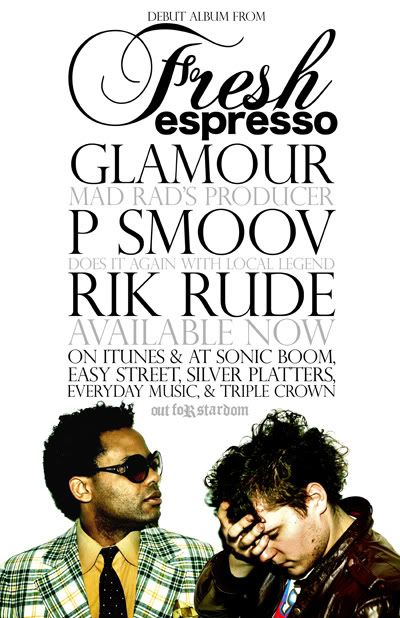 FRESH ESPRESSO
- GLAMOUR AVAILABLE NOW!
P Smoov
&
Rik Rude
have dropped the hip hop album of the year. Their songs shot up to the top of the
KEXP charts
, is getting widespread praise in the Weekly and the Stranger, and they are now available for you for the first time!! Go to a store and cop that shit!