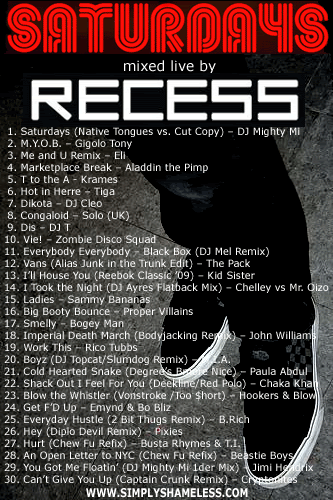 Hey Greg,
Here's that mixtape I recorded a couple of days back. A couple of turntables and 30 tracks of summer fun. Thought I should put something together for rocking out at the Capitol Hill Block Party this weekend. Summer's here and in Seattle that means everyone's out of their caves and ready to party. I'm known for playing a variety of different styles of dance music depending upon the party and certainly have no shame in putting together a more populist mix. Starts off with a hip house vibe and includes a bunch of party jams. My next one might be on an eclectic dubstep/bass music tip. Or maybe dark techno. I love it all.
Feel free to share if you'd like.
Looking forward to this weekend!
Cheers,
Dan (
Recess
)
CLICK HERE TO DOWNLOAD